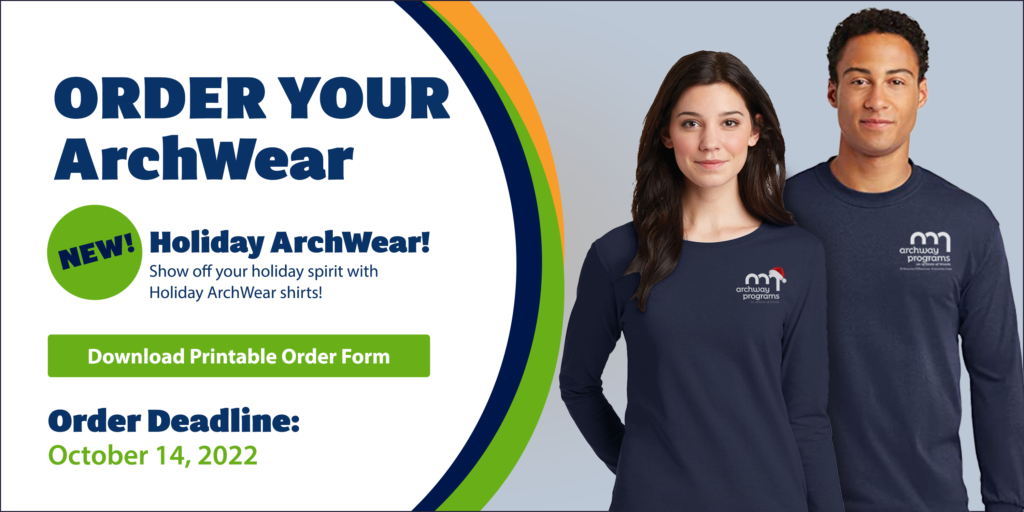 It's Time to Order Your Favorite ArchWear!
Are you looking to update or add to your current ArchWear collection? We are accepting orders now for your favorite ArchWear shirts. The shirts are available in short-sleeved and long-sleeved versions with the Archway logo displayed in white on the front left chest.
New this year, Holiday ArchWear!
Show off your holiday spirit with Holiday ArchWear shirts! Holiday designs include Kwanzaa Candles, a Hanukkah Dreidel, and a Santa Hat sharing the stage with our traditional Archway logo. The shirts are available in various sizes in the Archway navy, long-sleeved variation.
Please complete the order form linked below and include it with exact cash or a check made payable to Archway Programs, and send it to Sal Olaya, Upper School, via interoffice mail. All orders must be submitted no later than 10/14/2022 to ensure holiday delivery.