Advanced Abilities, an Archway Program, provides education and training to acquire the skills and experience needed to participate in the community, consistent with the participant's Individual Service Plan. Activities and environments are designed to foster the acquisition of skills, building positive social behavior and interpersonal competence, greater independence, and personal choice. Activities to support participants with building problem-solving skills, self-help, social skills, adaptive skills, daily living skills, and leisure skills are among the diverse options that may be a part of the individualized program.
---
Take a Virtual Tour
Look behind the scenes and enjoy a virtual tour of our facility and the surrounding area. The Advanced Abilities Day Program offers a broad range of activities and programs.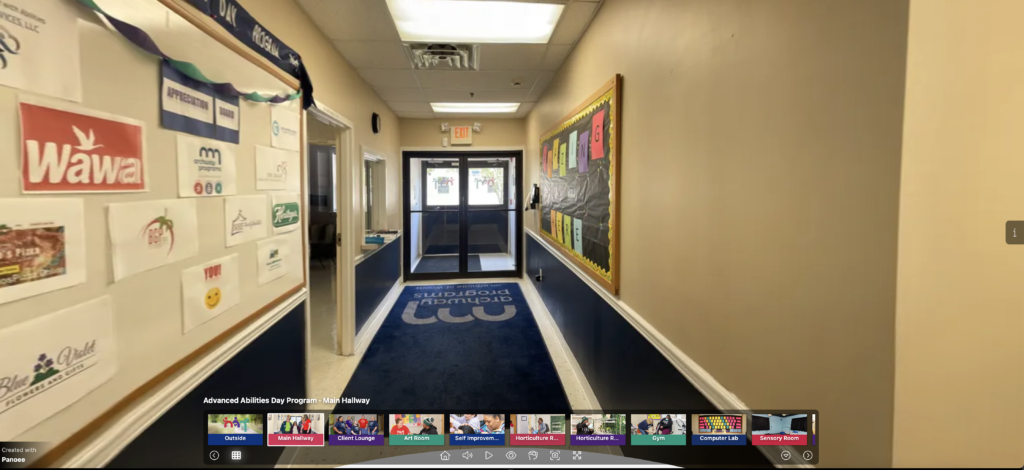 Our Activities
We offer a variety of age-appropriate activities and choices. The program focuses on small group and individual experiences. Activities are based on individual preferences, likes, dislikes, areas of interest, desires, and dreams.
Activities can include, but are not limited to:
Advanced Abilities in Motion
---
Our Location
1 Neptune Drive North, Sewell, NJ 08080
Questions?
For more information, please contact Ora Reed via phone at 856.582.3900 ext. 234 or via email at ora.reed@archwayprograms.org.