In Remembrance of Bobbie Cross, Kristine Henle-Blank, Joshua Thompson Quartey and Janisha White.
In Loving Memory of Bobbie Cross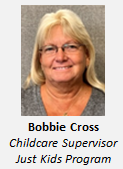 It is with extreme sadness that we share the passing of Bobbie Cross which occurred on December 28th, 2020. Miss Bobbie fought a hard battle with COVID-19 complicated by rheumatoid arthritis. She was the face of Just Kids in Pennsville for the last 22 years as Supervisor. Over this time, she gave all she had to meeting the needs of the children in her care. Just Kids could not have asked for a more dedicated, caring, and loyal team member. Miss Bobbie loved to play games, play outside, and was genuinely interested in her students. She had personal relationships with many people, reaching out with a funny text or a photo to make others smile. She always helped out when needed in another district, went out of her way to support her assistants, and was relied upon to be used as an example in staff training (even though she hated the attention)! Her program received the highest parent satisfaction for many years. She hated this recognition too!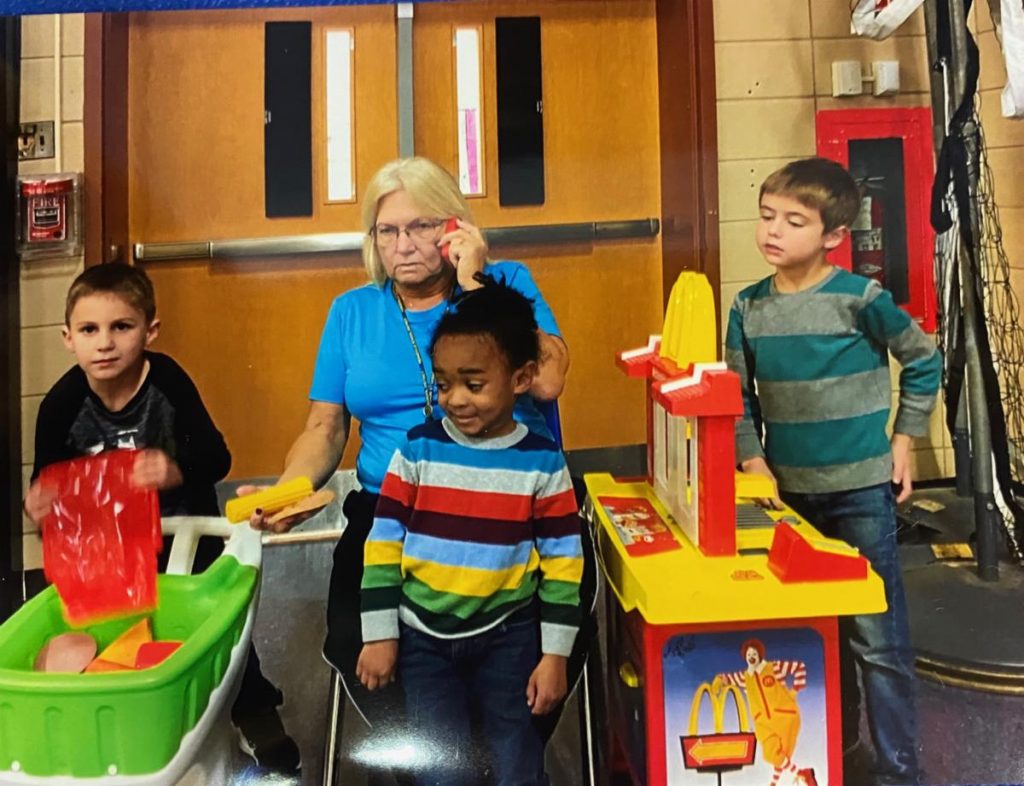 Families throughout Pennsville valued the care and dedication she expressed not only through Just Kids but through all her interactions in the community. She was always humble in her giving and generosity toward others. She loved hearing her name, "Miss Bobbie" being shouted out in greeting wherever she was. Bobbie continued to go to many school and community events just to see her Just Kids students perform. Just Kids and the Pennsville School communities will sorely miss Bobbie. Just Kids and Archway Programs send our deepest condolences to Bobbie's grieving husband, David, and son, Brandon. Click here to read more.
In Loving Memory of Kristine Henle-Blank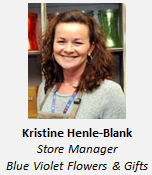 Our dear friend and colleague Kristine Henle-Blank passed away on November 28th, 2020. Kristine ('Kris') helped start Archway's social enterprise business, Blue Violet Flowers and Gifts, which employed students and adults with disabilities. This was something that Kris was very passionate about in her time at Archway. Prior to working at Blue Violet, Kris worked at the Archway Schools in the Career Education Program with special needs students. Kris was the type of person who was a friend to all who met her. She inspired people in many ways, especially the students she worked with from the Archway Schools. Kris never missed a moment to share her love in many ways and always had a funny story to tell. She loved life and the work she did, and was always thinking of new ways to help those throughout her community. She was a very talented floral designer and always made sure she added a special touch to every arrangement making it extra special and lovely. Your Archway family will miss you, Kris. You have impacted our lives and our community and you will be greatly missed.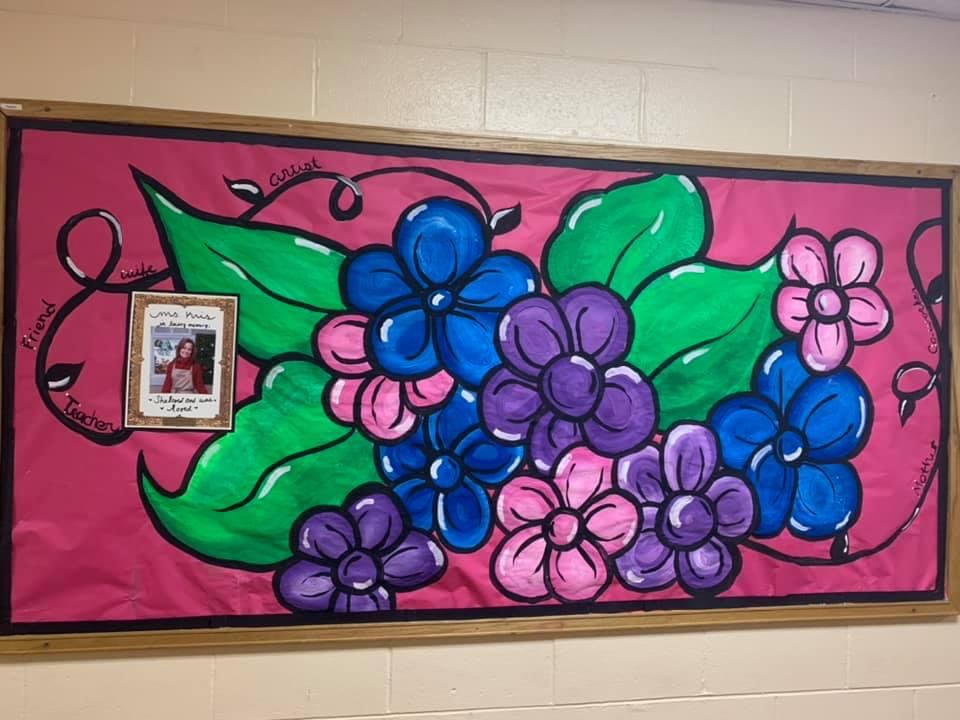 Kristine is survived by her husband Christopher Blank, daughters Andrea and Emily, and sons Charles and Henry. She is also survived by her mother Kathleen Schmidt; sister Karen Czubas; and her beloved dog Gizmo. Kris enjoyed Hallmark Christmas movies and above all was an awesome wife and devoted mother. To read more, click here.
In Loving Memory of Joshua Thompson-Quartey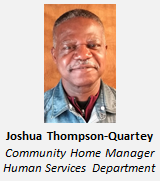 On April 2, 2020, we lost Joshua Thompson-Quartey. Joshua was the Community Home Manager of Archway's Freehold home. Joshua was there from the very beginning, as he helped open the Freehold Community home, and he was instrumental in ensuring everyone truly felt "at home". His loss has left a gaping hole in our hearts as he was a leader, mentor and friend to all of our staff and residents. It has been difficult for Archway's Freehold community but staff has stuck together like a family and continues to help each other get through this difficult time. Joshua will always be in our hearts. Joshua is survived by his wife Rose and a loving family. Joshua will be missed greatly, but he will be our guardian angel, smiling that warm smile upon us from above.
In Loving Memory of Janisha White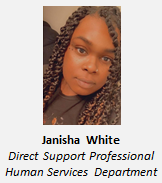 Janisha was employed at Archway Programs as a Direct Support Professional at our Residential Community Home in Medford. She worked from April 2020 until she passed away in August 2020. Although she was only part of the Archway family for a short time, she made a great positive impact on our residents. According to the Manager of the Community Home Janisha worked in, "she was a genuinely kind and caring human being. She had a huge positive impact on our residents, and they still ask about her. We need more people like Janisha in this world."
Janisha's family and friends describe her as being selfless, always going out of her way to help others. Thank you Janisha for making a difference in the lives of so many, Archway will miss you. Click here to read more.