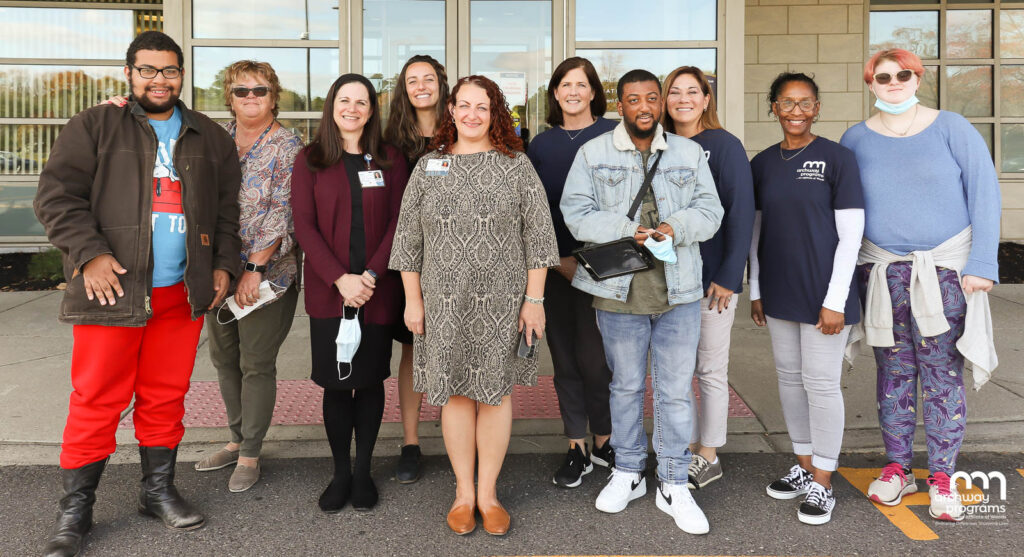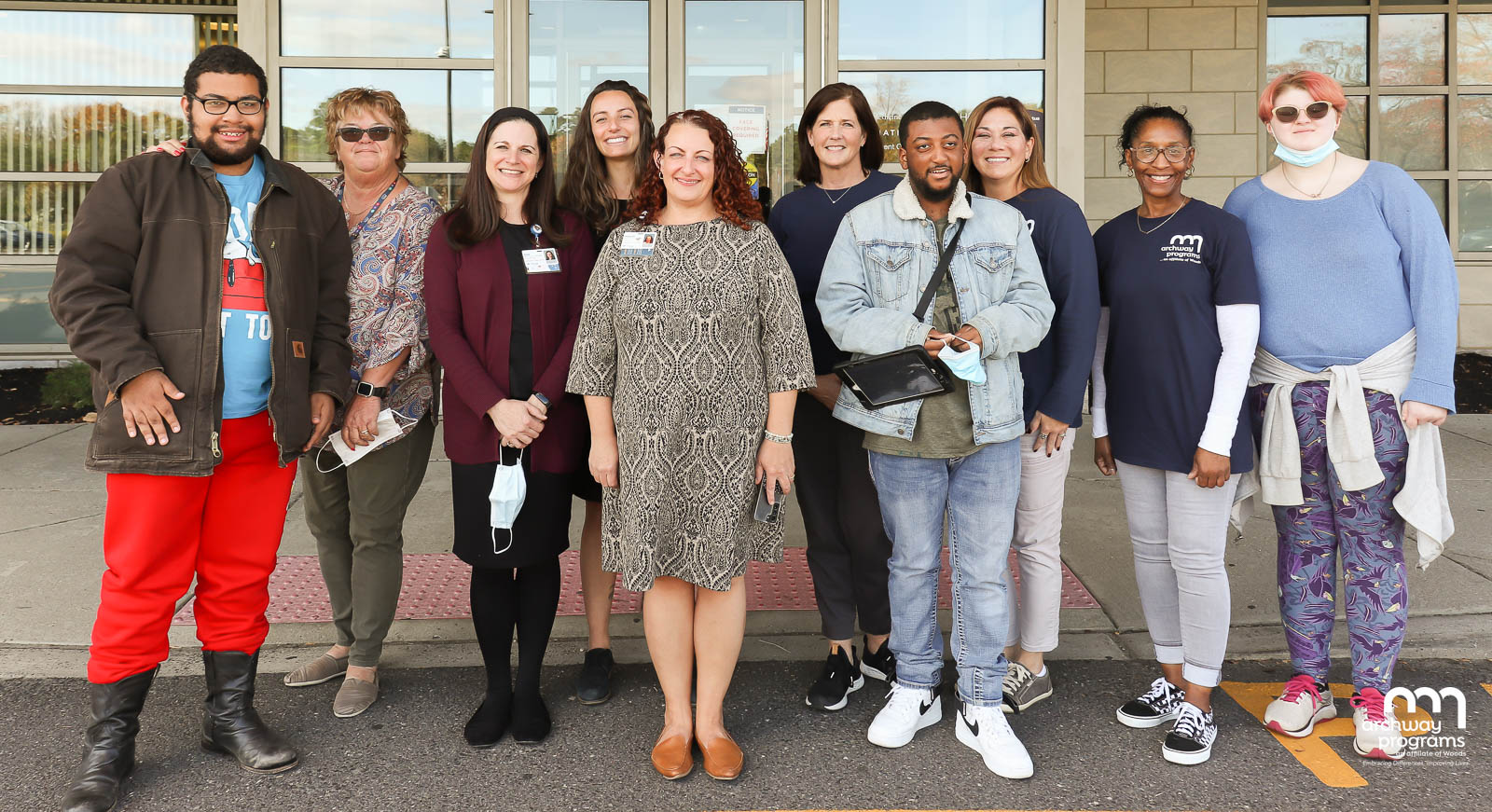 For the past twelve years, Archway Programs staff, students, family, and community members have gathered around the lake centered on our beautiful campus every October. We come together to walk and show our support for loved ones, friends, and neighbors with cancer diagnoses. We walk in solidarity and pledge to do what we can to ease their burden and let them know we are here for them.
Making a Difference
With our community's generosity and support, Archway Programs raised funds for the Virtua Cancer Program in Voorhees, NJ. In addition to the monetary donation, a group of Lower School students worked with staff to create comfort kits designed to offer patients a welcomed distraction and comfort during their treatments. The kits have lotion, adult coloring books, pencils, lip balm, and hard candies packed with an encouraging cheerful card into canvas totes. During the walk, Archway holds raffles and has tables set up for its annual bake sale. They offer cupcakes, bottled water, trail mix, and soft pretzels to the participants as they make their way around the lake.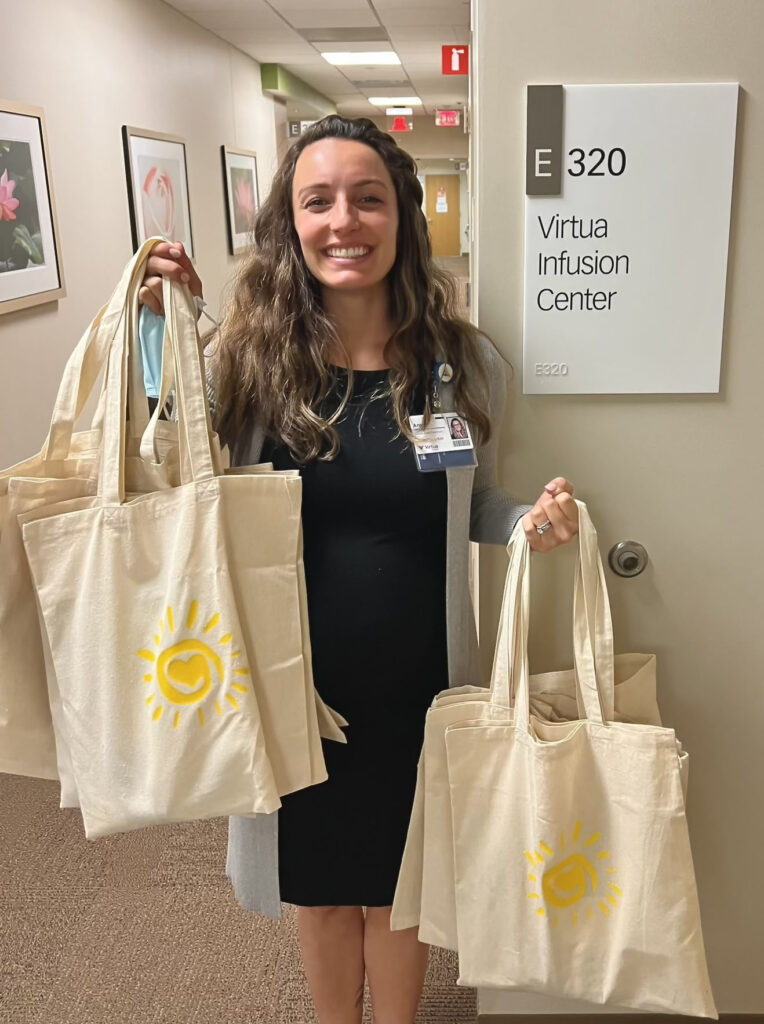 Wednesday, November 10, 2022, Susan Lafferty, Archway Executive Director of Education, and Lower School staff and students visited the Virtua Cancer Center in Voorhees. The Virtua staff, Deb Friedman, Director of Oncology Support Services; Ann Desjardins-Feldman, Oncology Social Worker; and Natalie Conboy, Lead Clinical Social Worker Oncology, welcomed the Archway students and staff. Archway presented Virtua with a check for $1000.00. In addition to the monetary donation, the students presented the group with the twenty-six comfort kits they had created.
Thank You, Waterford Township Police Department, for Your Support
Thank you to everyone who joined us for the 12th Annual Archway Cancer Walk. A special thank you goes out to our Waterford Township Police Department (NJ) Officers Lieutenant David D'Amico, Lieutenant Daniel Chiumento, Patrolman Matthew Jankowski, Patrolman Justin Barbuto, and Patrolman Darren Carrero. Thank you for joining us during our walk and for your continued support.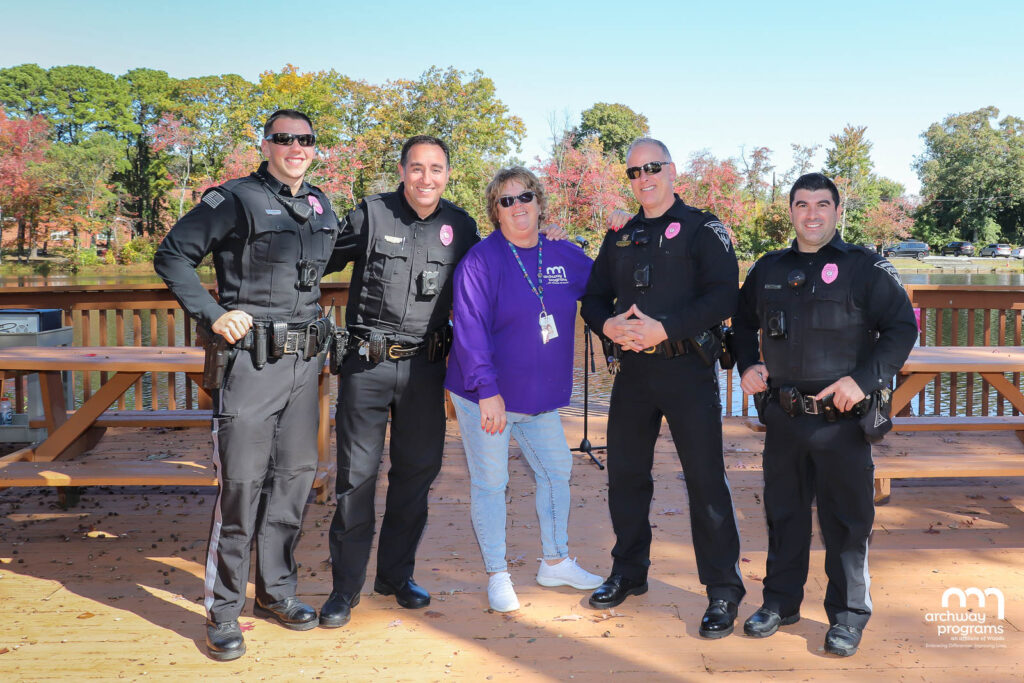 ---
Archway 12th Annual Cancer Walk Gallery
Students Creating the Care Kits