Archway's social enterprise business, Blue Violet Flowers and Gifts, is a retail store with flowers as one-of-a-kind as the people who work there. Beyond the scent of flowers and the appealing glass exterior that lets passersby see inside, Blue Violet has a mission to give work to people with disabilities and promote community inclusion. This gives individuals with different developmental abilities an opportunity to achieve independence, productivity and integration into the community. Individuals work based on their abilities and interests and do jobs in floral arrangement, inventory and customer service.
Blue Violet Flowers and Gifts recently announced a new line that the store is carrying called 'Carissa's Creations' which features artwork and hand-crafted gifts made by local artist and Archway client, Ms. Carissa Stark.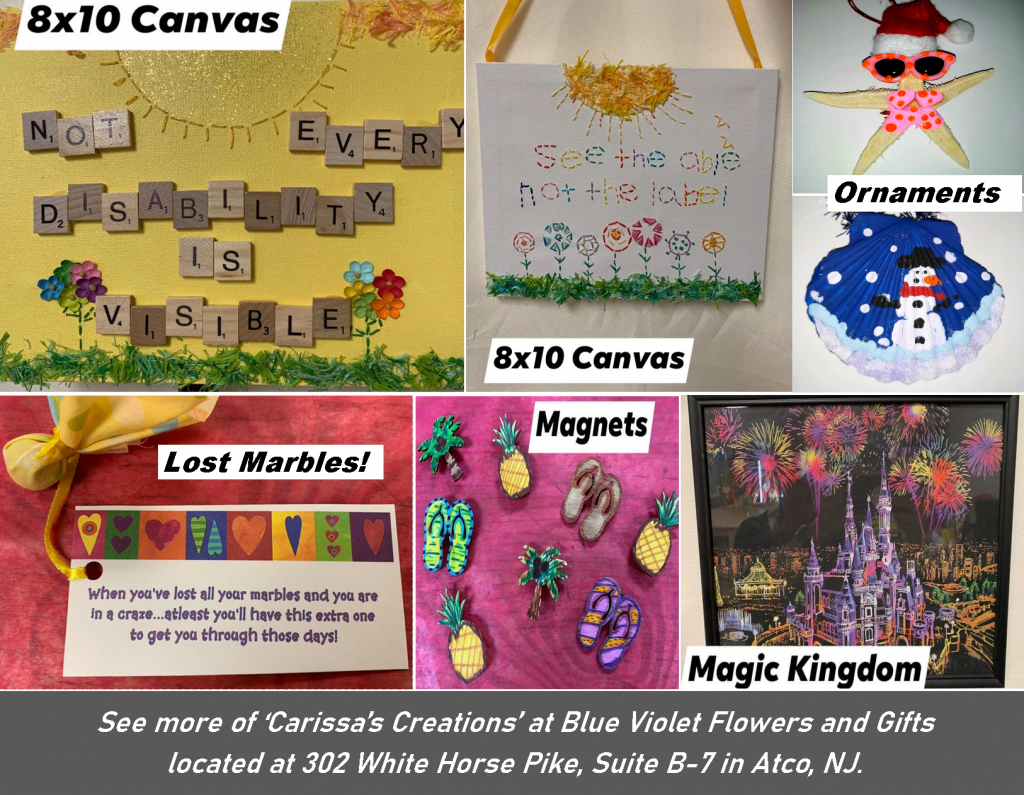 "Carissa is a very gifted artist and we are thrilled to showcase some of her original pieces. They're one-of-a-kind and sell quickly. We are grateful to Carissa for sharing her artwork with our local community and for being a valuable member of the Blue Violet family," said Kristine Henle-Blank, Store Manager of Blue Violet Flowers and Gifts.
Carissa currently volunteers at Blue Violet Flowers and Gifts two days a week. Her artwork and hand-made gift items include home decorations, artwork promoting inclusion and positive expressions, holiday gifts such as ornaments, magnets, picture frames and more.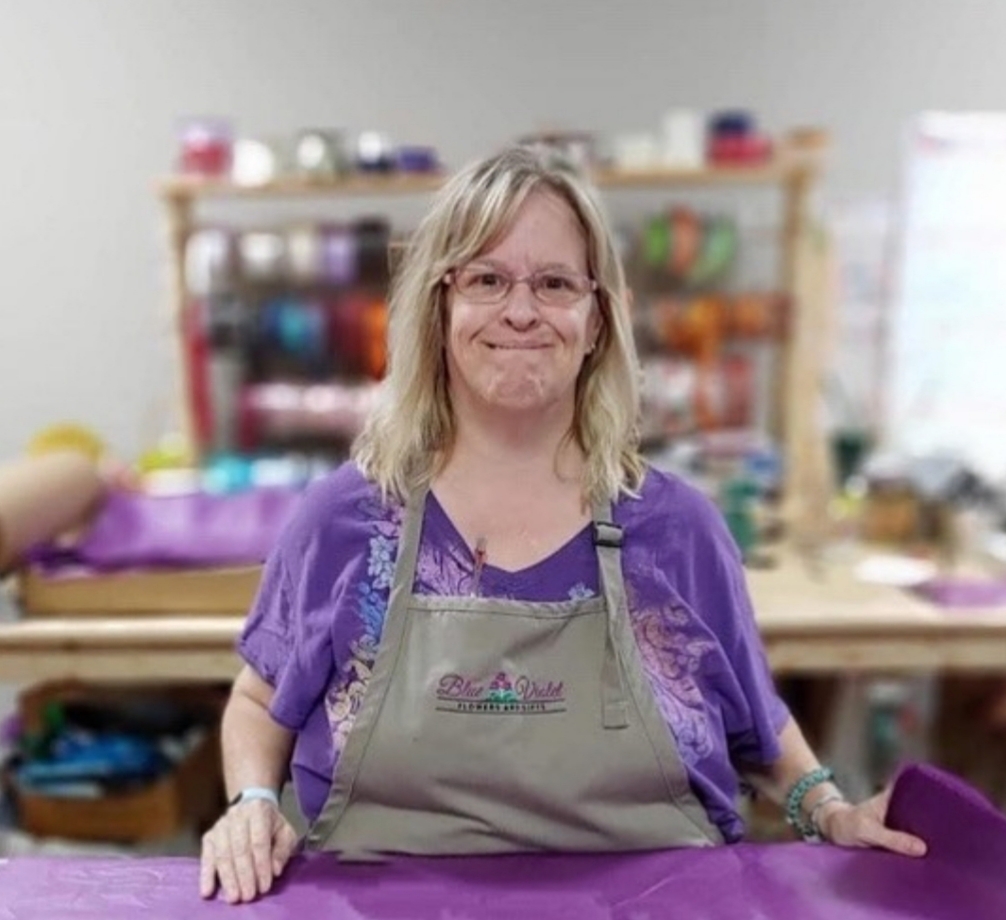 "I am so grateful to Archway for giving me the opportunity at Blue Violet. I'm honored that my work is being displayed and sold in the flower shop. I feel like I have a purpose being able to come in to work. Crafting gives me peace of mind and helps me work through some of the challenges I face in life. Knowing that I'm able to spread joy to others fills my heart and makes me feel whole. Whether it's through a smile, a simple hello or through my artwork, feeling like I've made some kind of difference is so inspiring," said Carissa Stark.
The feeling is very mutual. Carissa has made quite an impression not only with her line of 'Carissa's Creations' but also with her exceptional customer service skills and contagious positive attitude.
"It's equally as beneficial for the employer, being able to work with Carissa. It has been an invaluable experience all around. It's very rewarding to see her gain valuable skills and seeing her confidence grow, both personally and professionally," said Blank.
Archway believes that very individual should have access to fulfilling and competitive employment opportunities. This not only provides individuals with a sense of purpose, but it also promotes community inclusion and understanding. Supporting a social enterprise like Blue Violet means supporting the local South Jersey business community while simultaneously driving Archway's mission forward.
About Blue Violet Flowers & Gifts
Blue Violet Flowers and Gifts creates custom floral arrangements for all events including weddings and holidays, and provides fresh flowers, as well as a variety of hand-crafted items and unique gifts from local South Jersey businesses. The store is located in the Town Square Plaza at 302 White Horse Pike Suite B7 in Atco, New Jersey. Regular business hours are Monday through Friday from 9:00 a.m. until 4:00 p.m.; Saturdays from 9:00 a.m. until 1:00 p.m.; and closed on Sundays. Check out the website to learn more www.bluevioletflowers.org and follow the store's social media pages on Facebook and Instagram for the latest news and updates (@BlueVioletFlowersNJ).