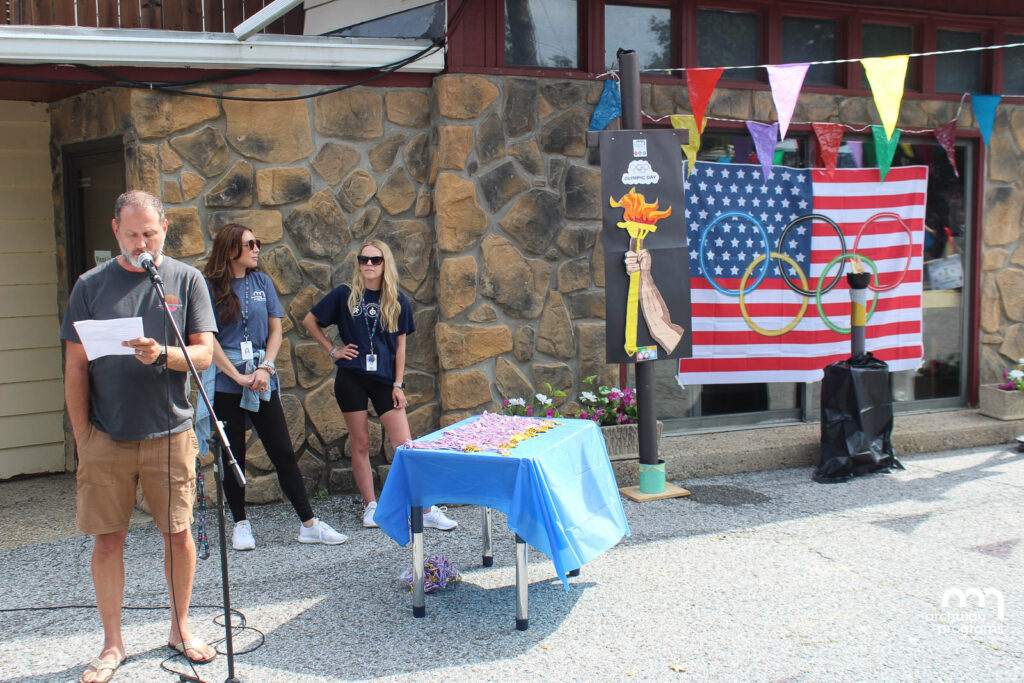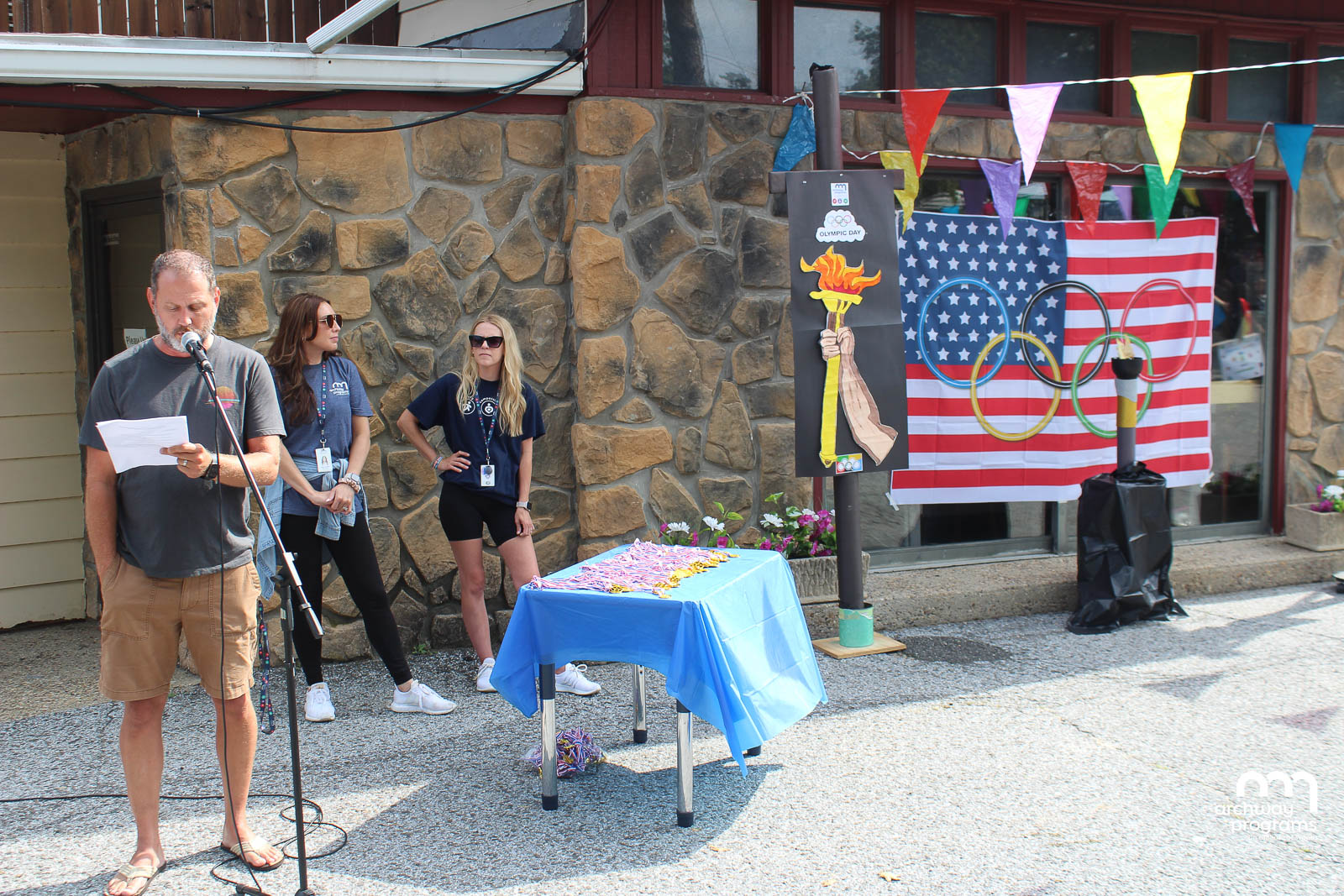 On August 18th, Archway Pride was on full display across the Archway Campus as Lower School students Joseph, carrying the Olympic Torch; Derrick, bringing the American flag; and Nick, the Olympic flag, proudly led the procession for the Opening Ceremony of the 2023 Archway Summer Olympics. Mr. John, Lower School Principal, opened the games with encouragement, appreciation, and pride for the students and staff. Lower and Upper School students were eager to begin as they paraded in front of the Archway administration building dressed in their team designs and logos, which they all had a hand in creating.
The teams competed in Kickball Darts, Slip and Slide Races, Precision Rocket Landing, Bowling, and Skee-Ball, and met the challenges of a Water Obstacle Course, to name just a few. The water sports were an especially welcome relief from the tropical weather and blazing hot sun. Students were courteous, fair, and excellent sports during the entire competition, proving once again that Archway Students and staff are second to none!
Congratulations to all our athletes! We are Archway Proud of all of you!
Visit our Facebook Page to view all the 2023 Archway Summer Olympics photos!