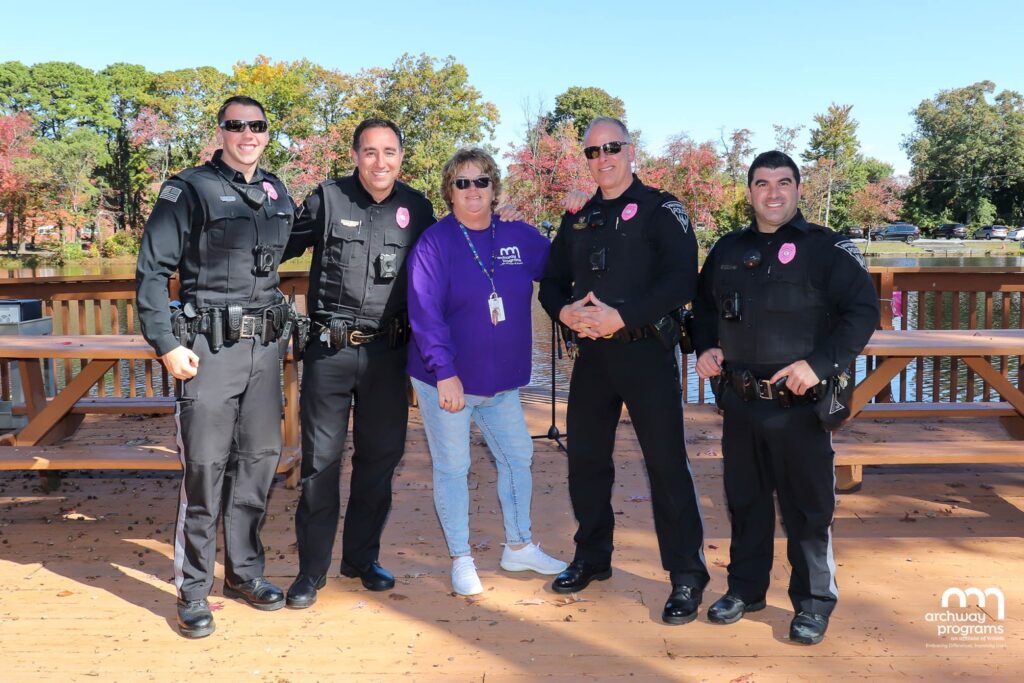 Tuesday, October 18th, Archway Programs held its 12th Annual Cancer Walk.
The annual walk strives to educate others and raise funds to support individuals living with a cancer diagnosis.
The walk is a family-friendly event featuring live music, food, and a bake sale to raise funds to support those in need. A $50.00 Wawa Gift Card was raffled off, and Waterford Township Patrolman Matthew Jankowski drew the winning ticket declaring Susan Lafferty, Archway Executive Director of Education, the delighted winner!
Archway will be donating the funds raised during the walk to the Virtua Pediatric Cancer Center. Along with the donation, early next week, Lower School students will be preparing care packages for children receiving treatment, offering them a welcome distraction and relief during their care.
A special thank you to our Waterford Township Police Officers Lieutenant David D'Amico, Lieutenant Daniel Chiumento, Patrolman Matthew Jankowski, Patrolman Justin Barbuto, and Patrolman Darren Carrero. Thank you for joining us during our walk and for your continued support.
Thank you to everyone that participated in the 12th Annual Archway Cancer Walk! Thank you to all of our family, friends, and neighbors for showing your support and walking with us.

Thank you to everyone that had a part in making this day possible!
Visit our Facebook and Instagram pages to see more photos from the event.