Every year, employees throughout Archway Programs nominate their co-workers for employee and leader of the year awards. In April, these employees are usually honored at an annual Employee Recognition Breakfast hosted by Archway's Board of Trustees. This year unfortunately, that event had to be postponed due to COVID-19.
Archway's Executive Team surprised each of these employees and would like to officially announce our 2019 "Employees of the Year" and the "Leader of the Year".

Please join us in congratulating Archway's 2019 winners…

2019 Employees of the Year:
Kim DePalma, Executive Administrative Assistant
Kelly Willis, Paraprofessional, Archway Lower School

2019 Leader of the Year:
Karen Todd, Director of Information Technology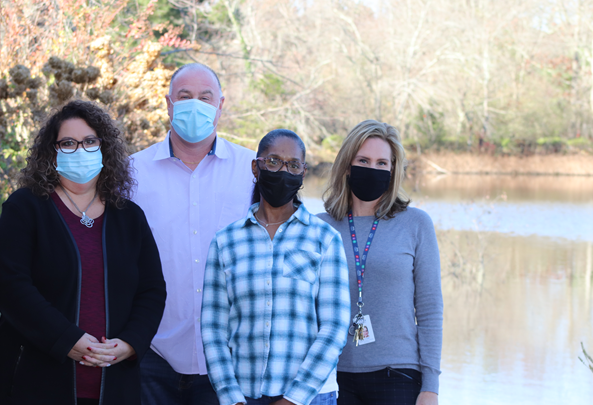 In the past, the awards are always announced at the Employee Recognition Breakfast, but since this year is a little different, the employees were awarded during what they thought were weekly meetings. Kim DePalma and Karen Todd were caught totally off guard during a weekly Leadership Zoom Meeting, and Kelly Willis was surprised during a typical school day at the Archway Lower School.
All three of these ladies have been dedicated employees of Archway Programs for many years now. Archway staff respect Kim, Kelly and Karen for their leadership skills, dedication to Archway, and their professionalism. The Archway Difference is the people who serve at Archway and we are so proud that these three are part of the #ArchwayFamily. Kim has been part of the Archway family for over 22 years, Kelly for 4 years and Karen for over 20 years.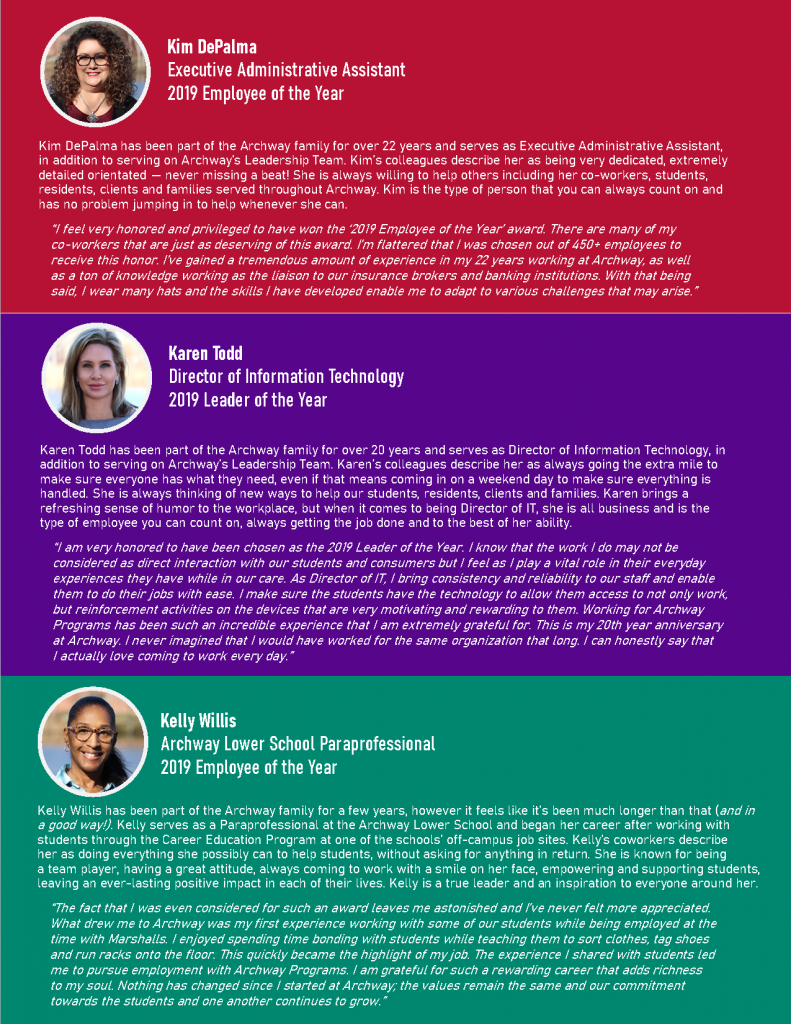 Thank you to each of you for everything that you do. Next time you see these ladies around, please congratulate them on this well-deserved honor!
#ArchwayProud