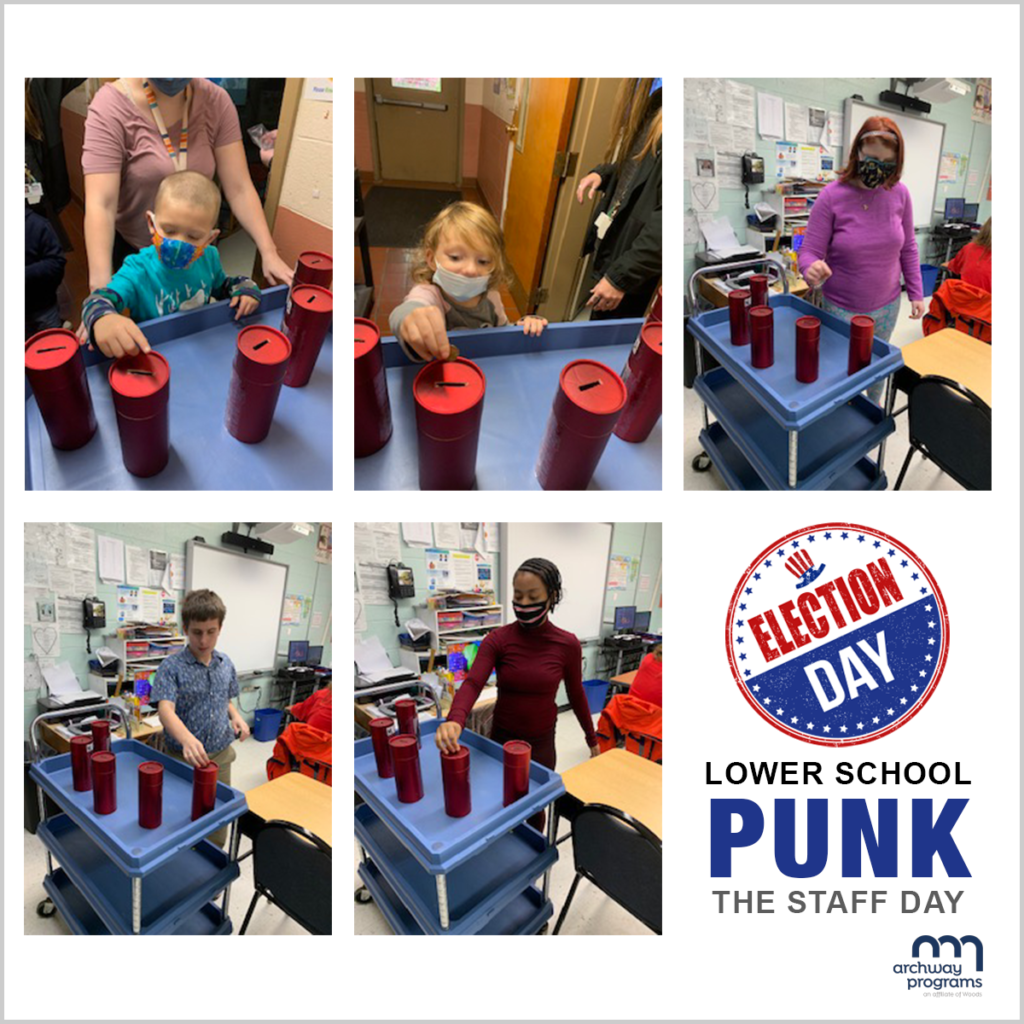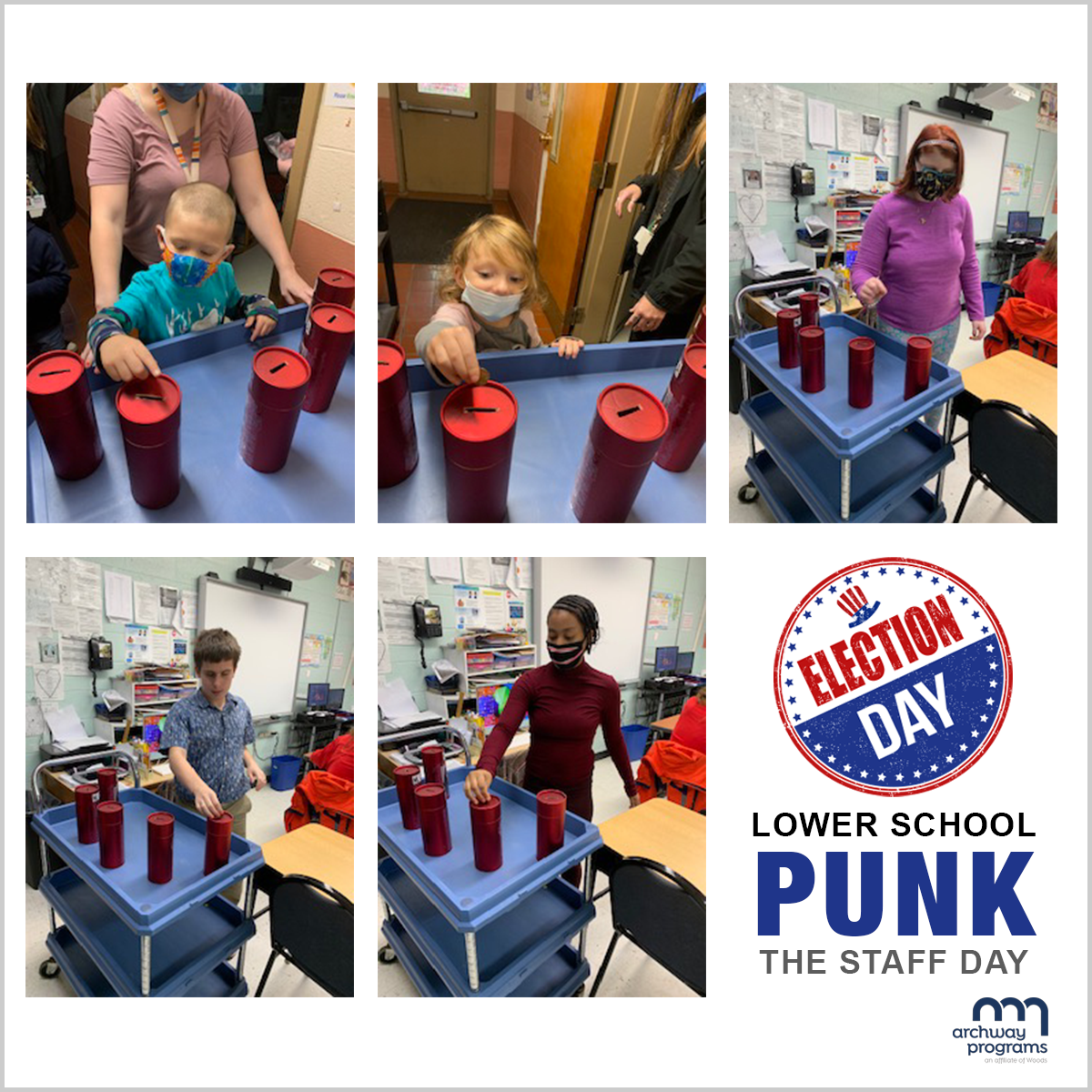 November 2nd was Election Day at the Lower School. Students used pennies to vote for the fate of Mr. John, Miss Monica, Miss Kate, Mr. Whitney, and Miss Gina. Which candidate will be covered in Silly String, Wrapped in Toilet Paper, get Pie in the Face, show up Dressed as a Turkey, or the worst fate of all, Walk Barefoot Across a Bed of Legos?  
On November 19th, the "Winners" learned which punishment they would endure, and the October Students of the Month had the honor of doling them out. They looked like they enjoyed themselves a little too much. Mr. John was the big winner with the most votes and was subjected to the Toilet Paper Wrap. Miss Monica helped expedite the process by giving the student doing the wrapping a little boost, literally! Mr. Whitney was the lucky Silly String recipient, and the students did a great job covering him from head to toe, leaving little space unstrung.
Miss Regina was all decked out in a chicken costume. Not to be outdone by Mr. Whitney's colorful string decor, she and two students wowed the crowd with the Chicken Dance. Miss Caitlin was the recipient of a Pie in the Face. The student delivering the pie was initially reluctant, but he got over it with a bit of help from the crowd. To make sure Miss Caitlin's face was covered entirely with pie, Miss Sandy delivered a pie of her own. Miss Monica braved The Bed of Legos; tossing her shoes, she bravely crossed with only a few oohs, ouches, and face scrunches. Students and staff had a great time, and the election was great fun!
Odd Sock Day
Crazy Hair Day
Mustache Day
Mickey Mouse Day
Winner Day!