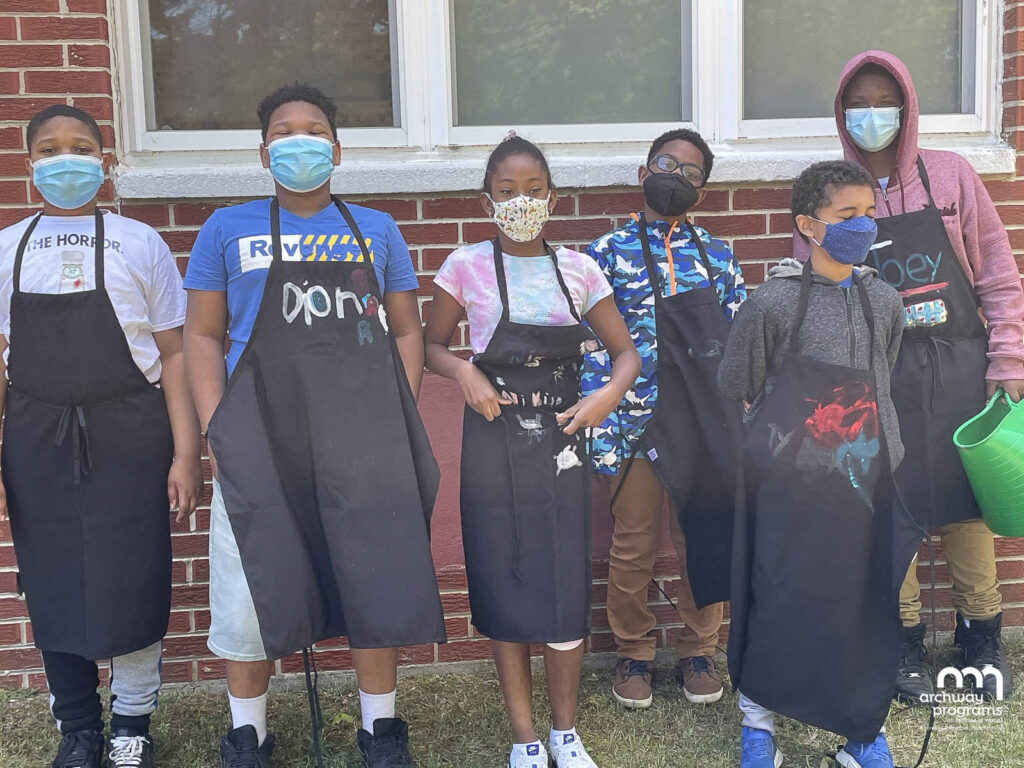 In 2021 a student asked Ms. Fannisha Dreher, Upper School Special Education Teacher, about learning how to garden and grow vegetables. The inquiry led Ms. Dreher to inquire about and request garden boxes for an open area outside the Upper School, offering students an opportunity to plant a vegetable garden.
Since adding the boxes, the students have planted and nurtured a vegetable garden that produces a healthy harvest each year. The students share their harvested vegetables with staff and use them in recipes such as a delicious pasta sauce, Zucchini Lasagna, and Zucchini Bread that students prepare together.
"This is our third year doing a class garden, and it has been doing very nicely. My students have really enjoyed tending the garden each year and seeing what their hard work produces," Ms. Dreher said proudly.
The garden offers students hands-on experience in all phases of the planting and growing of their food as well as enjoying an authentic farm-to-table experience. 
We are Archway proud of the students in Ms. Dreher's class for their continued hard work in the school garden, their resourcefulness in using their new skills to share their bounty with others in the school, and their ability to work together as a team.