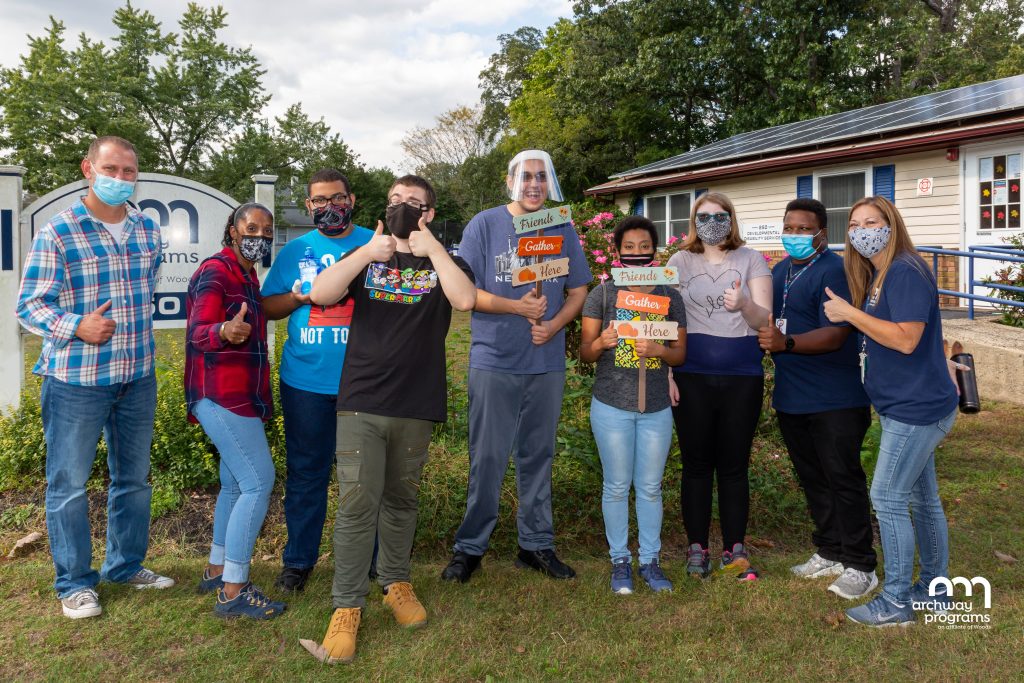 The Archway building at 250 Jackson Road may look the same on the outside, but on the inside, the building has a new look and a whole new purpose. Thursday, a group of its first visitors and intended participants, Archway School students, took a building tour a week before its proposed opening.
Over the past few weeks, crews cleared out, redesigned, and added equipment to the new career center. They transformed the front room into a board room, and they also redesigned a room in the back into a laundry area complete with a clothes steamer, sorting shelves, and hangers. A grocery store emerged just down the hall; they packed the store shelves with groceries and stocked the freezer. They installed a conveyor belt and a working cash register. The center offers students a computer room, and the downstairs has tables, chairs, a collection of books and games, and an instruction area.
The building and project, aptly named The Career Center, was the creative vision of Kelly Willis, a Paraprofessional at Archway Lower School. Her goal is to provide an alternative learning experience for students that will give them the confidence and skills necessary when entering the workforce.
The center will teach career skills and foster critical thinking and decision-making by urging students to participate in discussions about the program.
We want to thank our dedicated maintenance department: Mike Smalley, Maintenance Supervisor; Mark Ramos, Maintenance; Ron Kirby, Maintenance; and Scott Peggs, Maintenance. Their hard work and creative carpentry made the Career Center a reality. You are all the best, and we can't thank you enough for your contributions to the project.