For the past thirty years, a dear friend and longtime Archway supporter has been making an impact in our students' lives. We would like to recognize and thank Toni Felicetti (also known as 'Toni the Blonde') for donating her time and money to support Archway students at her Annual Holiday Fundraiser. What started off as a small event at her home in South Philadelphia has now grown to a large fundraiser in Cherry Hill.
Although this year presented some unique challenges, Toni still hosted the fundraiser outdoors while practicing safe social distancing. Each guest who attended the event brought a Christmas gift and a donation in exchange for a night of fun, knowing that they are helping those in need in their local community.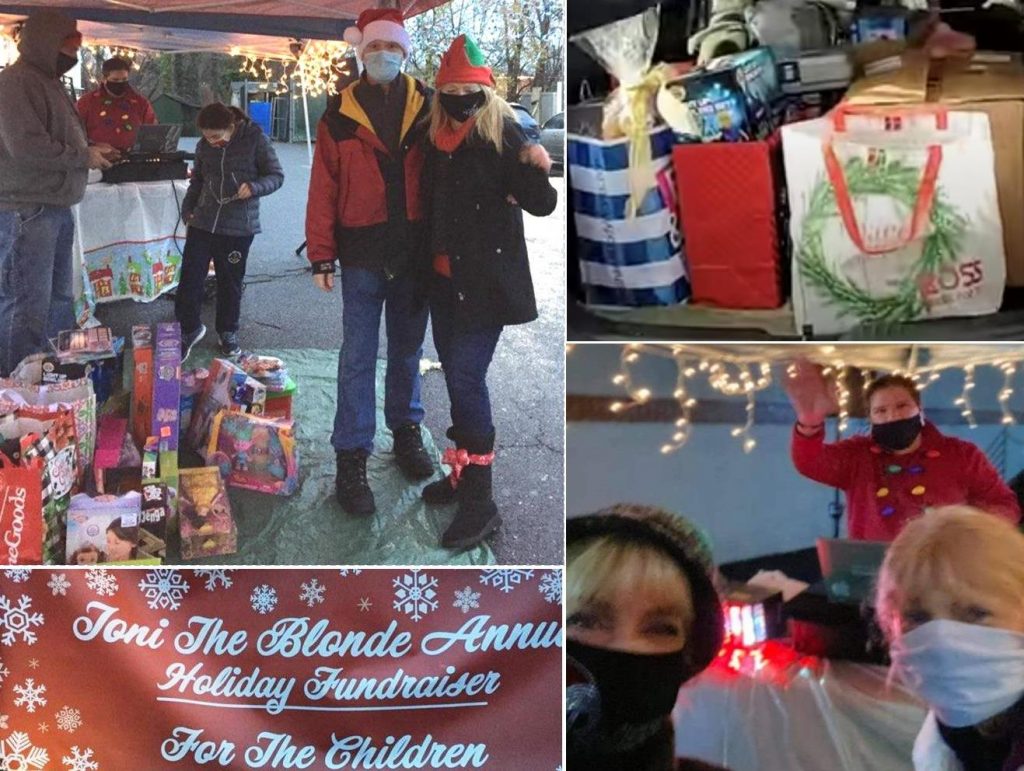 This year, Toni collaborated with a friend at Toys for Tots – George "Gunny" Purkins" — who also donated gifts for her fundraiser. Thank you Gunny for generously donating; and Toni, we are beyond humbled by the support that you have shown Archway Programs throughout the years! THANK YOU both for making the holidays brighter for our students this year.