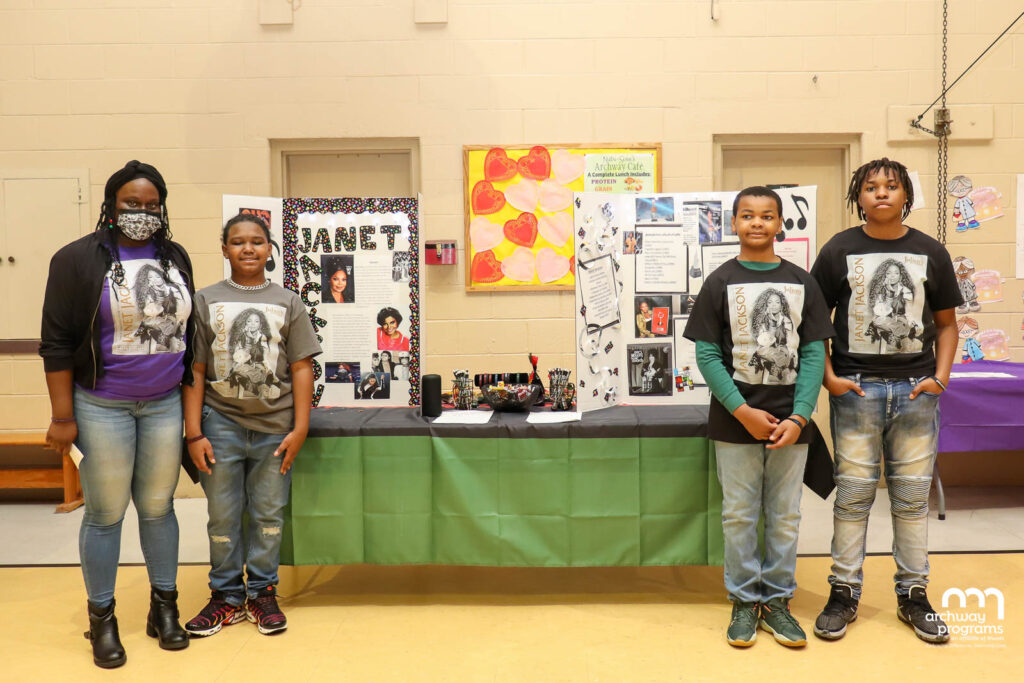 A Black History Month Celebration
On Friday, February 17th, in honor of Black History Month, students and staff packed the Upper School gym to enjoy a Day at the Museum. Each classroom was assigned a notable African American or significant event in history. The students were tasked with researching their person or event and designing a presentation to share what they learned with fellow students, Lower School students, and the Archway Administrative Staff. Some of the exhibits included handouts to support what the students learned. Some gave oral presentations to visitors sharing what they learned, and others offered interactive games or quizzes to share information. All the displays were impressive in creativity, eye-catching design, and well-researched information.
All the students did an excellent job! And we are Archway proud of all of them!
See below for a list of classroom assignments and a photo gallery. 
Rm 6: Hattie Mc Daniel  
Rm 7: Brandy  
Rm 8: Kareem Abdul Jabbar 
Rm 9: Juneteenth  
Rm 12: Rakim  
Rm 13: Clark Sisters  
Rm 14: Jordan Peele  
Rm 15: Tamera Housley  
Rm 16: Million Man March
Rm 17: Malcolm Jamal Warner   
 Rm 18: Stevie Wonder 
Rm 19: Greensboro Sit-Ins 
Rm 20: Danny Glover 
Rm 22: Ava Du Vernay 
Rm 23: Janet Jackson 
Rm 24: John Amos 
Rm 25: Rosa Park 
Rm 26: Victor J. Glover Jr. 
Rm 27: Egypt "Ify" Ufele