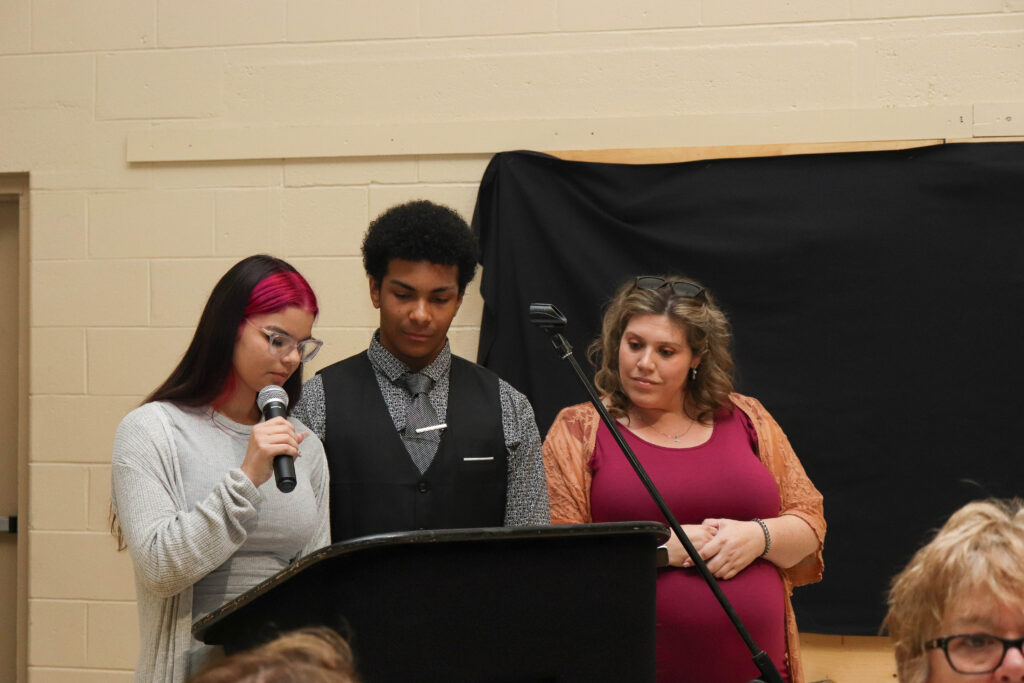 On May 24th, students and staff from Archway Upper and Lower Schools gathered to celebrate the partnership between the Archway Career Center and local businesses. Master of Ceremonies Mark Jones and Ariela Rosario started the celebration with an introduction to the Executive Director of Education, Susan Lafferty, to deliver the Welcome to attendees.   
Keynote Speaker and Archway Alum, Mr. Jose Bracero, followed Ms. Lafferty with an inspirational speech outlining his academic and career path, including and thanking his former Archway teachers and staff. He encouraged current students to use the assistance offered, believing it was integral to his success as an adult.
"Accept the assistance you're offered now," he said. "It won't always be there later."
Ms. Karen Tiver, School Intake Supervisor, delivered the Greg Trefz Memorial Award, followed by the Janet Geiger Memorial Award presented by Ms. Monica Donley, Special Education Coordinator.
The Outstanding Achievement Awards, Horticulture Awards, Culinary Awards, Graphic Design, Career Education, and the Kris Henle-Blank Awards followed a delicious lunch buffet. Upper School Principal Mark Letiziano delivered an inspired speech praising students, staff, and community members during his closing remarks, bringing the ceremony to an end.
We are all proud of our students and appreciate the support of our staff, community, parents, and our participating students. The Careers Program has a lot of working parts, and it takes the dedication, experience, and determination of many to make it the success we see today.